G2G Sessions
Prior to the Games, online G2G sessions open to athletes, coaches, officials, and parents provide an overview of what to expect at the Games.
Session Objectives:
Increase understanding of the BC Games and the logistics of the Games.
Explore ways athletes can gain full benefit from their BC Games experience.
Provide specific information and tools to support preparation for the BC Games.
Provide practical information regarding their upcoming BC Games experience.
Here's what previous attendees had to say...
"It was brief but offered value in the content as well as first-hand experience."
"I enjoyed from a coaches perspective, watching the athletes from the various sports interact. The session was upbeat, interesting, and invaluable."
"The session was very helpful for me as a parent as I had no info to that point.  ...it was good to meet with organizers and clarify info."
"I liked how the session got me really excited for going to the Games. I was excited before but after going to the session I was really excited and couldn't wait for the Games to happen. It made the whole experience and anticipation seem more real."
Presenting Partner: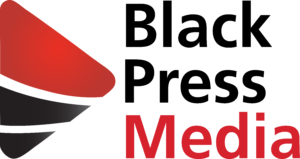 G2G Sessions for the BC Winter Games
The sessions for the BC Winter Games in Greater Vernon are now complete.
Goal Setting Worksheet
Prepare for your BC Games experience.