The BC Games Society is the leadership organization that guides the BC Winter and BC Summer Games and prepares Team BC for national multi-sport Games.
Following the philosophy of Helping Others Lead, staff at the Society are responsible for an extensive transfer of knowledge program, providing tools, resources and templates to the Host Society to assist volunteers to create and implement a high quality event.  A team of 10 experienced staff work for the BC Games Society including Event Managers who work directly with the Host Society volunteers.
The society has its office at 200 – 990 Fort Street in Victoria, BC.
Alison is the President and CEO of the BC Games Society and has the overall responsibility of staging the BC Summer and BC Winter Games and the operations of Team BC.
Most recently, Alison was the Associate Director of Community & Government Relations at the University of Victoria and prior to that, the Manager of the departments of Corporate Relations and Ceremonies & Events at the university. As well, Alison spent 18 months in Toronto as Director of Operations with the 2017 Invictus Games. With a background in sport, community relations and volunteer development, Alison also worked for six years as an Event Manager with the BC Games
Society and liaised with communities for both the Summer & Winter Games as well as managed the corporate partner portfolio.
As a founding Chair of KidSport Greater Victoria, a founding Chair of Promotion Plus Victoria, Mission Staff for two Canada Games, and a member of the Board of Directors of the Victoria 2000 BC Summer Games, Alison has worked with many partners in sport community and looks forward to strengthening those relationships in this role.
In her spare time, Alison enjoys working out, going for walks and watching any and all sports!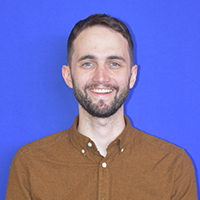 David joined the BC Games Society as the Marketing and Communications Manager in May of 2022. He is responsible for developing and executing on the BC Games Society and Team BC marketing and communications plans.
Originally from Mississauga, Ontario, David has a wealth of experience in the world of amateur sports in Canada. He has worked in the athletic communications departments at Western University, the University of Victoria, and the University of Saskatchewan. Most recently, he served as Communications Officer at the Global Institute for Food Security in Saskatoon. He has a bachelor's degree in Media, Information, and Technoculture from Western University and a MA in Professional Communications from Royal Roads University.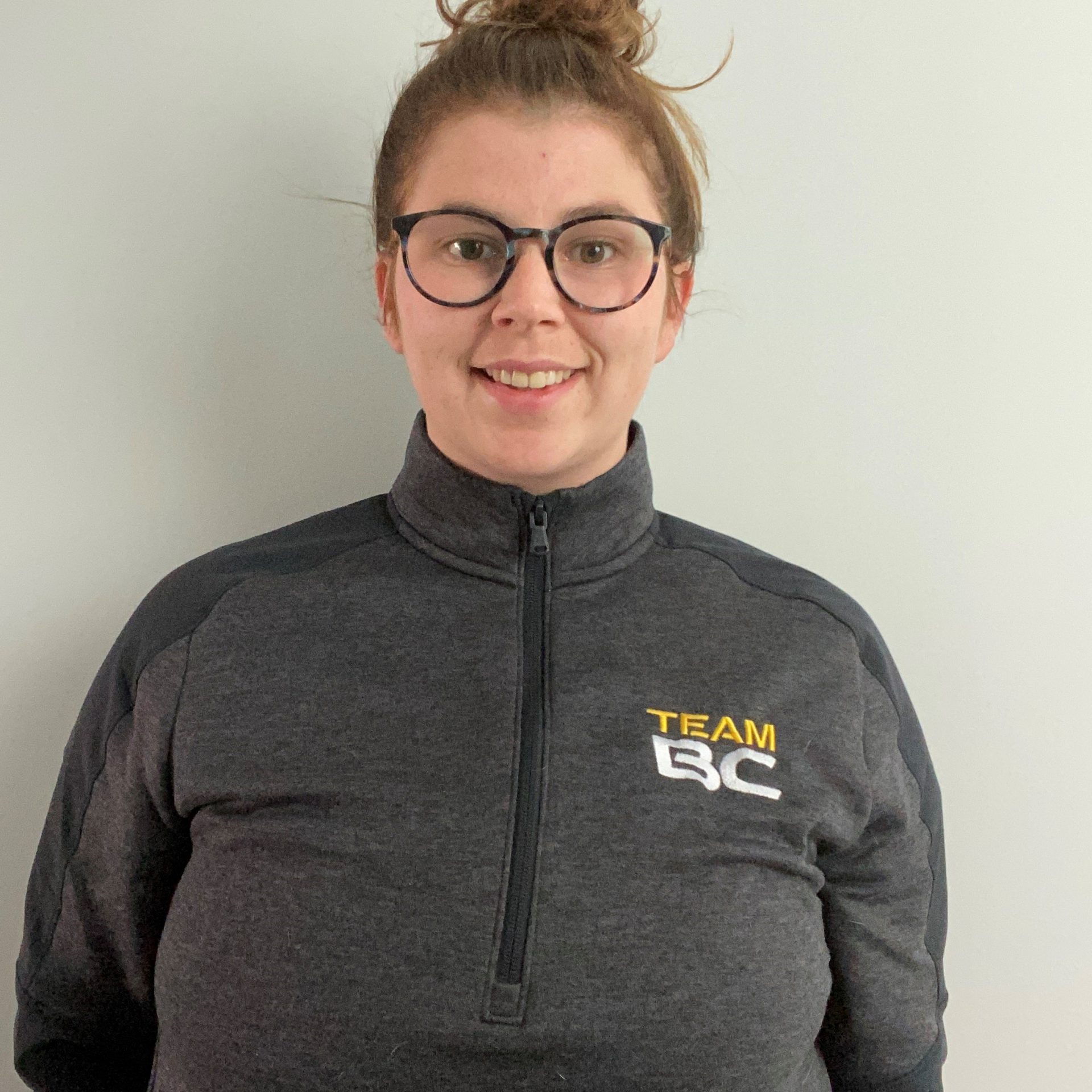 Riki-Lee brings many years of experience in administration and event planning to her role as the BC Games Society's Games Operations Coordinator. She was the Event /Social Media Coordinator for the Victoria Grizzlies Hockey Club, and most recently the Finance and Admin clerk for the Office of the Auditor General of BC. She is a graduate from Camosun College, with a degree in Sport and Fitness Leadership with a Specialization in Sports Management.
In her spare time, she plays rec league basketball and Sr. B Woman's Softball.  She also coaches basketball for Westshore Basketball Association, and she coaches Softball for Langford Minor Fastball. She grew up in Victoria competing in many different sports, from swimming to football, finding her passion in sport at a young age.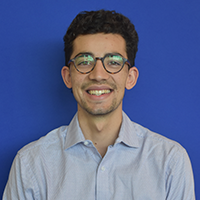 As the Games Marketing Coordinator, Andres brings sport sector experience gained while pursuing his recently completed Bachelor of Commerce degree from the University of Victoria.
Andres spent two seasons with the Victoria HarbourCats Baseball Club as Marketing and Game-Day Operations Intern, learning the ins-and-outs of the organization. More recently, Andres supported Rugby Canada's Marketing and Communications department by managing the organization's public facing digital channels as the Media and Communications Assistant. He gained further event management experience by overseeing the digital coverage of the marquee HSBC Canada Sevens rugby event in 2020, 2021, and 2022.
As the Games Marketing Coordinator, Andres will work closely with the rest of the BC Games Society team to empower each host society through marketing and administrative support.
In his spare time, he enjoys being active and spending time outdoors with friends.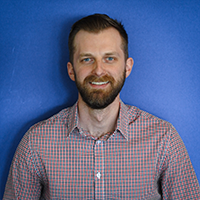 Kyler Nurmsoo
Event Manager
Responsibilities: BC Summer Games, Summer Sports, External Transportation
Send Email
Back to Top
Kyler joined the BC Games Society as an Event Manager in 2014.  In that role, he assists host community volunteers in the planning and execution of the BC Summer Games.  He is also responsible for maintaining the partnerships with Provincial Sport Organizations involved in the BC Summer Games and manages the transportation of participants to and from each BC Games host community.
Prior to joining the BC Games Society, Kyler worked in municipal recreation as a programmer with the Cowichan Valley Regional District and the Town of Osoyoos.  His experience in sport has also included roles with the Brock University Department of Athletics, the YMCA of Niagara, and Right To Play.  He has a degree in Sport Management from Brock Universtiy in St. Catharines, Ontario and sits on the Camosun College Sport Management Program Advisory Committee.
A lifelong lover of sport, Kyler enjoys supporting events beyond the BC Games.  Recently, he was a member of the Local Organizing Committee for the 2019 IIHF World Junior Championship in Victoria and supported Team BC as Mission Staff at the 2019 Canada Winter Games in Red Deer.  In his spare time, Kyler enjoys exploring the outdoors throughout the Pacific Northwest with his family, preferably with a pack on his back or a paddle in his hands.  You can catch him every week at the rink as he tries to hang on to fleeting NHL dreams.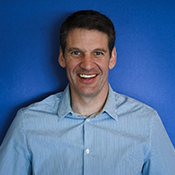 As an Event Manager for the BC Games Society, Andrew assists Host Community volunteers in the planning, operation, and staging of the BC Winter Games.  He also manages the partnership with Provincial Sport Organizations for sports in the BC Winter Games.
Andrew has extensive work experience in sport and games operation.  He previously worked with the University of Victoria and Vikes Recreation, Field Hockey Canada, and PacificSport - Canadian Sport Centre.  Further, Andrew was involved in the Vancouver 2010 Olympic Winter Games, the Commonwealth Games, and the Team BC program (Western Canada Summer and Canada Games).
Andrew enjoys spending time with his family, wife and two little girls.  He volunteers with the Parent Advisory Committee at Hillcrest Elementary and enjoys coaching youth in basketball and field hockey.  He also loves getting outside, especially if it is on his cyclocross, road, or mountain bike.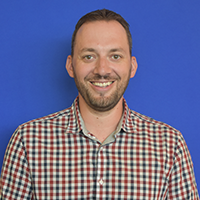 As the Team BC Operations Manager for the BC Games Society, Jarret organizes and manages operational and logistical matters for Team BC, as well as provides support for the BC Summer and BC Winter Games.  Jarret works closely with the leadership and coaching staff for each of the Provincial Sport Organizations that compete in the Games to enhance preparation and oversee administrative matters.  Jarret also works alongside the Chefs de Mission to manage the planning processes for the Canada Games and oversees the team of Mission Staff volunteers who work diligently behind the scenes.
He was the Assistant Manager of the national rowing team at the 2008 Summer Olympic Games and has been part of several BC Games, Western Canada Summer Games, and Canada Games.
Jarret was the Assistant Coach of the Camosun College Women's Volleyball team program for five years and continues to stay involved in the local volleyball community.  A former varsity and provincial team indoor and beach volleyball player, Jarret now enjoys playing recreationally, as well as golf, tennis, fishing, gardening and spending time with his family.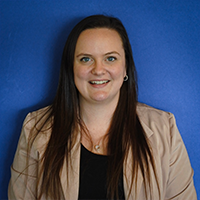 As the Games Operations Coordinator, Samantha brings a varied background melding her passions and knowledge gained while earning degrees in both Psychology and Linguistics from the University of Victoria.
Samantha has spent many years volunteering for adult and youth sport organizations. She has been involved in the club management for Castaways FC through her role as vice president, organizing players, uniforms and fundraisers. Samantha has also been involved the baseball community through the Gordon Head Baseball association where she piloted a Challenger Baseball program for children with special needs. In partnership with the Jays Cares Foundation, Samantha lead the remodel of a community baseball diamond to make it accessible for all youth.
Samantha attended the Kimberly-Cranbrook 2008 BC Winter Games as a participant in the Olympic Youth Leadership Academy. She experienced first hand the energetic atmosphere, community spirit and athlete development opportunities the Games deliver and is excited to contribute to the success of future Games.
In her spare time, Samantha enjoys playing competitive soccer and spending time outdoors with friends and family. Growing up in Victoria, Samantha was involved in many sports and is passionate about giving back to her community.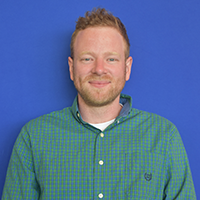 As an Event Manager, Adam assists Host Community volunteers in the planning, operation and staging of the BC Winter Games.
Adam joined the BC Games Society in early 2020 and brings with him a broad base of education and expertise from across the sports industry nationally, and internationally. He completed his degree in Human Kinetics and Sport Management at the University of Windsor, followed by a Postgraduate Certificate in Sport Journalism. Early in his career, Adam pursued multiple opportunities to gain experience working in professional sport. He travelled with the CFL's 100th Grey Cup cross country train tour, worked transportation operations for the NBA All Star Game, managed access control for Rogers Place and the Edmonton Oilers, and provided consultation on the accreditation operations for the NFL's Superbowl 50. Adam has also spent significant time working with international organizations like the ITU's World Triathlon Series and FIFA's 2014 U20 and 2015 Women's World Cups.
More recently Adam has delved into the world of multi-sport events as the Manager of Sport for the 2019 Red Deer Canada Winter Games and the Manager of Games Operations for the Airdrie 2020 Alberta Winter Games.
An outdoor enthusiast with a history of volunteering with at-risk youth, if Adam is not exploring the backcountry or watching sports, he is likely attempting to play one.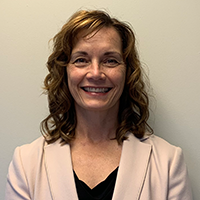 Having recently relocated from Ontario, Juli began working with Triathlon BC to then move over to the BC Games Society as an Event Manager where she will be assisting host societies with the planning and execution of the BC Winter Games.
While in Ontario, Juli worked with Special Olympics Ontario as the Manager of Major Games and Competitions. In that position, she worked with the games organizing committees for 15 provincial games. She was also the Chef de Mission for Team Ontario attending seven National Games and was the Team Manager for Team Canada attending the 2017 World Winter Games in Austria, and the Assistant Chef de Mission for Team Canada to attend the 2022 World Winter Games in Russia.
Sports have always been a passion for Juli who is always keen to learn new sports and take on new challenges. Her early competitive years included swimming, bowling, volleyball, basketball, curling and track. Then moving onto triathlons and rugby where Juli played and coached at the Provincial Level. The move to the west coast prompted the need to be on the water which led her to Outrigger Canoe racing and competing on a high performance Dragonboat team
Aside from sports, Juli volunteers with dog rescues and the Victoria Humane Society, enjoys hiking with her dogs and cat, and engages in the odd cold-water swim, by choice!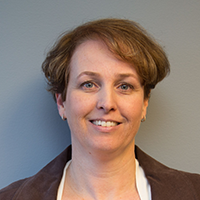 Irene Schell
Operations and Technology Manager
Responsibilities: Internal Operations, IT/Technology, BC Winter and BC Summer Games
Send Email
Back to Top
Irene has volunteered and worked in sport administration in BC since 1989.  Since 1999 she has been with the BC Games Society.  In her position as the Operations and Technology Manager, Irene provides support and resources to community volunteers as they plan and stage the BC Winter and BC Summer Games and oversees all computer and technology requirements for the society, including maintaining the society's custom registration software, website development, and providing training to staff and volunteers.
During her tenure in the sport system, Irene has worked and/or volunteered at over 60 multi-sport Games including Northern BC Winter Games, BC Games, Western Canada Summer Games, Canada Games, and Olympic and Paralympic Games. She served as the Chef de Mission for Team BC for the 2011 Western Canada Summer Games which were held in Kamloops.
Irene is the Past Chair of ProMOTION Plus (the provincial organization for girls and women in sport and physical activity), a past Board Member with Sport BC, and served an In-school Mentor with Big Brothers Big Sisters Victoria for 22 years. In her free time, Irene enjoys spending time with family and friends and stretching her creativity through a variety of crafts.