Board of Directors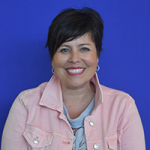 Niki Remesz, Chair
Service on Board: June 2020-June 2023
Hometown: Kamloops
Niki Remesz is the founder and owner of Uniquely Inspired Marketing, a full-service marketing and consulting firm in Kamloops, BC. Niki was the president of the 2018 BC Winter Games and received the Sports Person of the Year award at the 2019 Sports Council Awards banquet for championing the best BC Winter Games ever. She is a member and volunteer with 100 Women Who Care and Chair of the Kamloops Arts & Culture Engagement Group. Niki sits on the board of the Kamloops Blazers Advisory Board and is Past-Chair of the Thompson Rivers University Board of Alumni and Friends Association. Niki is also a Canadian Women & Sport facilitator for leadership advancement of girls and women in sport.
---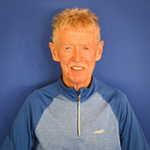 Charlie Bruce
Service on Board: June 2019-June 2025
Board Committee: Sport
Hometown: Kamloops

Charlie is deeply committed to health, fitness, recreation, sport and education. He has supported his passions by being involved in related organizations, events and activities over the past thirty years. Personally dedicated to pursuing his own goals and objectives in triathlon, cross-country skiing, running, swimming, cycling, Charlie also finds tremendous satisfaction participating at an organizational level. Over the past fifteen years, Charlie has been involved in sport and recreation ranging form the Local, Provincial, National and International levels. Most recently, Charlie served as Race Director for the Sport Chek Kamloops Marathon, a qualifying race for the prestigious Boston Marathon.
Among his many sport and multi-sport commitments, Charlie has had the privilege to serve as President of the 2013 BC Senior Games, which received accolades as being "one of the most successful Senior Games ever!" He also served as Chairperson/Director for the Canadian Masters Cross-Country Ski Championships, which drew skiers from across Canada for the four day event. Committed to extoling the lifelong benefits of health and fitness, Charlie is a certified Yoga instructor teaching a very active class on a weekly basis through the YM/YWCA. For his enthusiasm and dedication to health, Charlie was awarded the YM/YWCA Peace Medal Recipient in 2016.
He presently serves on the Board of the Kamloops Sports Council and is on the Board of the 2020 Canada +55 Games, which will be hosted by Kamloops in August 2020.
---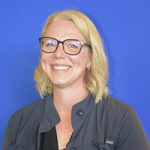 Kylah Bryde
Service on Board: June 2022-June 2023
Board Committee: Marketing and Communications
Hometown: Fort St. John
---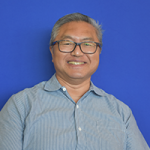 Francis Cheung
Service on Board: June 2022-June 2023
Board Committee: Finance
Hometown: Langley
Francis Cheung is a Registered Professional Engineer who has been the Chief Administrative Officer for the City of Langley since 2006. Francis was formerly the Director of Engineering for the City of Langley and the Director of Engineering and Operations for the City of Port Coquitlam. As Chief Administrative Officer, Francis is responsible for the effective and efficiency administration and overall operation of the City, which involves planning, leading and directing the overall business affairs and activities of the City in accordance with Council's directions and goals. Francis has worked collaboratively with citizens, City Council, City staff, and key stakeholders and has authored successive strategic plans that established the vision, key focus areas and tactics for the community.
Francis has a Bachelor of Applied Science degree in Civil Engineering from the University of British Columbia, a Diploma of Technology in Civil and Structural Engineering from the British Columbia Institute of Technology and an Executive Program certificate from Queen's University. Francis is a licenced Private Pilot and is currently attaining his Commercial Pilot Licence.
Francis has been involved with the BC Summer Swimming Association for over 19 years, serving as Vice President for six years and Provincial Director of Officials for two years. Francis was the Chair of the Rules and Regulations Committee where he took on the task of rewriting the rule book for speed swimming, water polo, diving, and artistic swimming. He developed and implemented a Strategic Plan for the organization, and addressed all disciplinary matters related to its members, clubs and regions. Francis also developed the Strategic Plan for the Fort Canoe and Kayak Club and was a dedicated official with Canoe Kayak Canada. He has also volunteered in club level athletics, artistic gymnastics and volleyball.
In addition to being involved with the sports community, Francis served six years on the Board of Directors with S.U.C.C.E.S.S. which is an international, intercultural, multi-service agency that delivers a multitude of services, such as newcomer settlement, affordable housing, and seniors care across BC, in Toronto and at three overseas offices in Asia. Francis was a raiser with the Pacific Assistance Dogs Society, training dogs to be government certified assistance dogs that provide life-changing independence to those with disabilities. Francis has also volunteered as a designated driver with Operations Red Nose for a number of years.
---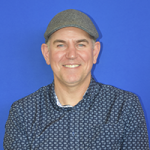 Chris Densmore
Service on Board: June 2022-June 2023
Board Committee: Sport
Hometown: Nanaimo
Over the past 30 years, Chris has been involved in sport as an athlete, coach, and administrator.  His main sport is volleyball, where he has coached at various levels (including coaching at the Western Canada Summer Games and the Canada Summer Games) throughout Canada as well as coaching national team beach volleyball athletes at international events.  After working 7 years with Volleyball BC, Chris went back to school to get his Masters of Business Administration.  After a couple of years away from Volleyball BC, the CEO position came up, and Chris took on this new challenge of leading the provincial sport organization.  In his 8 1/2 years, Chris helped lead many initiatives that have helped grow the sport of volleyball here in BC.  Although he has moved on from his sport career, he still gives back by volunteering on the board of his local volleyball club in Nanaimo.  Chris looks to bring his PSO and business background to the BC Summer Games board to help the organization continue to evolve and grow.
---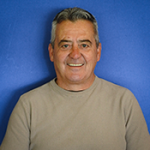 Wayne Naka
Service on Board: June 2019-June 2023
Board Committee: Finance
Hometown: Nelson

Wayne Naka recently retired as a School Administrator after running K-12 schools in 4 districts throughout the province over the past 35 years. He has had a lifetime commitment to sport as an athlete, a coach, an administrator, and a volunteer. During his first ten years of teaching, he was also the head coach for the Dawson Creek Kodiaks of the PCJHL (one year), and head coach of the Kelowna Buckaroos of the BCHL (8 years). From there he coached four years in the Western Hockey league for the Victoria Cougars. During those hockey years, he also helped develop the Program of Excellence for BC Hockey and Hockey Canada. He has coached the Pacific Region U-17 team, the National U-18 Team, written curriculum for Hockey Canada, and was a presenter for Advance I and II Seminars across Western Canada. From 1986-1989 he also served as a Master Coach for the National Coaching Institute at the University of Victoria.
Over the past twenty years Wayne has volunteered time to multi-sport events in BC. He has been the Director of Sport for the BC Summer Games (Trail/Castlegar), the Director of Sport for the BC Winter Games (Trail/Rossland), the Director of Sport for the BC Seniors Games Society (Trail/Castlegar/Nelson) and has just finished five years as the Vice-President and President of the BC Seniors Games Society.
Wayne is an avid outdoorsman, and fishing has been a passion throughout his entire life. He has also been a kayak guide for the past 25 years and has taken numerous expeditions to his favorite destination in Belize. He is very excited about the opportunity to work with the BC Games Society, and contribute to sport, recreation and healthy lifestyles in the province.
---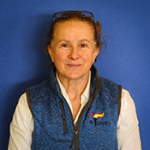 Veronica Planella
Service on Board: Jan 2019-June 2023
Board Committee: Marketing and Communications
Hometown: Victoria

Veronica is an educator, mental skill practitioner, field hockey coach and master level athlete. She works at the University of Victoria, is a professional member of the Canadian sport psychology association and international society of sport psychology. Veronica is also a certified level 4 coach with the Canadian coaching certification program as well as a trainer coach for the Pan American field hockey association. Veronica's areas of research interest include coaching expertise, athlete career development and transitions, learning and performance analysis, sport diversity and motives for engagement. Veronica's passion lies in the collaboration with individuals, fostering the exploration and discovery of what drives action and reflection. Those who have worked with Veronica attest to her ability to craft the conditions that inspire individuals to ascertain their sense of purpose. Veronica insights are enriched by working with and learning from diverse individuals contributing to her innovative approach to academia, research and coaching.
Veronica was a field hockey squad member for the 1992 Olympic Games, Bronze medalist at the Pan Am games in 1995, named Canadian MVP and Academic All Canadian in 1998-1999, and continues to compete at the World Masters level. Veronica volunteers with the local junior field hockey league and Victoria therapeutic riding association. Veronica is a strategist in sport, leadership and coach education.  She has attended Olympic Games, Paralympic World Championships, Commonwealth Games, Pan-American Games, Special Olympic Games, and Masters Games.
---
Pamela Rai
Service on Board: May 2018-June 2024
Board Committee: Sport
Hometown: Nanaimo

Pamela Leila Rai is a teacher, social justice activist, volunteer and owner/operator of Silent Motion Yoga. She was a member of the Canadian National Swim Team from 1980-1987. Highlights of Rai's athletic career include World Championships, Pan-American Games (silver), Commonwealth Games (gold) and Olympic Games (bronze). She is the first woman of Indian descent to win an Olympic medal (1984) and was inspired by her father's athletic talents which trailblazed him to be the first Indo-Canadian to make on Olympic team (field hockey 1964). Amongst many awards and honours, she is an inductee into the BC Sports Hall of Fame and Museum and the Delta Sports Hall of Fame.
Rai has degrees from both UVic and UBC and is graduate of yoga studies from the Yoga Vedanta Forest Academy in Rishikesh, India. In addition to teaching high school math and social justice, Rai has spent many years mentoring and coaching youth, volunteering and leading various community organizations involved in areas of environmental sustainability, women's rights, First Nations advocacy, animal rights, and multi-cultural inclusivity.
---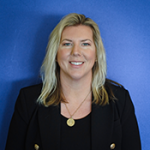 Christine Ulmer
Service on Board: June 2020-June 2023
Board Committee: Marketing and Communications (Chair)
Hometown: Vancouver

Christine Ulmer is an experienced senior marketing and communications professional with more than 15 years of public sector service, as well as unique contract experience in communications, brand development, and venue and event management. She is the Director of Marketing for the MAKR Group, where she leads global marketing and brand communications for MAKR's three working brands: Waterplay, a leading global splash pad provider, Parkworks, Western Canada's happiest park space supplier, and Wekid Manufacturing, Canada's most playful steel manufacturer.
Christine has previous experience at the director level working for the City of Vancouver, where she provided integrated and strategic marketing, communications, and public engagement leadership for the Board of Parks and Recreation.
Prior to joining the City, Christine was the Director of Marketing and Communications at BCIT and before that, managed the Public Affairs division of Okanagan College for a decade. She holds a master's degree in journalism from Boston University, as well as a Bachelor of Arts in political science from UBC, where she also played varsity field hockey. Christine brings a depth of experience across the public and private sectors in the areas of education, municipal government, not-for-profit sport, and is passionate about building relationships.