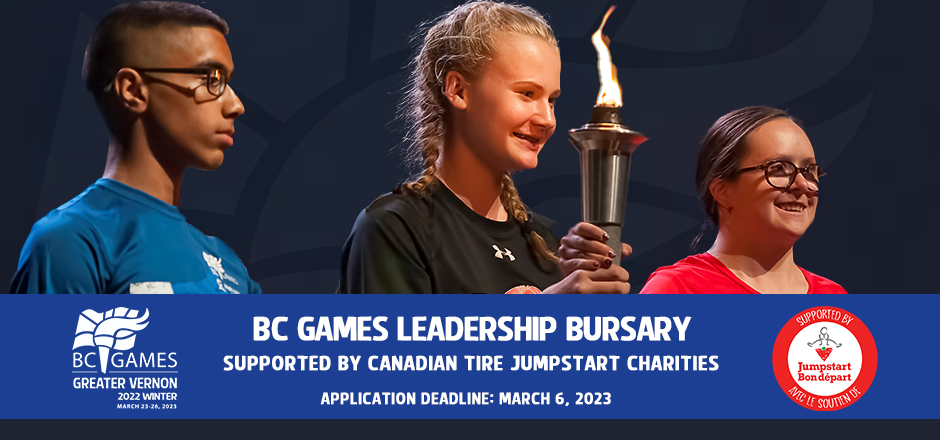 BC Games Leadership Bursary
Sport supports healthy choices, builds self-reliance and confidence, and inspires youth to become leaders. The BC Winter and BC Summer Games provide athletes from across the province with an important competitive opportunity and exceptional experience to learn about teamwork, goal setting, friendship, and community excellence.
Athletes as well as youth coaches and officials taking part in the BC Winter and BC Summer Games are invited to apply for the BC Games Leadership Bursary. Supported by Canadian Tire Jumpstart Charities, the bursaries recognize participants under 19 years of age who have achieved in academics and sport while going above and beyond in their communities through leadership and volunteer activities.
Sixteen applicants (2 per zone) were selected to receive a $1,000 bursary ahead of the Greater Vernon 2022 BC Winter Games (in 2023). Click here to read about their accomplishments and community involvement.
Since 2005, Jumpstart has helped over 3 million kids across Canada get off the sidelines and into the game. For more information, visit jumpstart.canadiantire.ca.
The BC Games Leadership Bursary application process for the Lhtako Quesnel 2024 BC Winter Games will launch in early 2024.